if ( $sub_menu_items ) { ?> } ?>
Careers
At FedNat, we value experienced insurance professionals who share our dedication to exceptional customer service.
We continuously seek individuals who are qualified, highly motivated and demonstrate our principles of professionalism, cooperation, communication, accountability, innovation and respect. Do you think you have what it takes to be a member of the FedNat team? We invite you to view our current open positions and apply by submitting your resume. Be sure to indicate the position in the subject line.
We are an Equal Opportunity Employer and Drug Free Workplace, offering a great environment, competitive pay, benefits and training.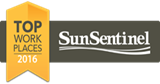 Open Positions
Associate In-House Counsel
Field Claim Adjuster (Dade/South Broward)
Field Claim Adjuster (Lafayette, Louisiana)
Field Claim Adjuster (Palm Beach)
Sr. Internal Auditor
Underwriter (Licensed) (Sunrise, FL)