if ( $sub_menu_items ) { ?> } ?>
Our Companies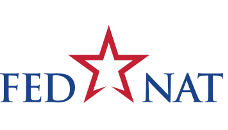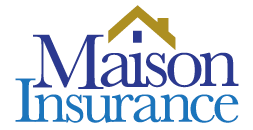 Insurance Plans That Make a Perfect Fit.
We Offer a Range of Products Right for Your Needs.
At FedNat, you have options. No one customer is the same, which is why we offer a variety of products to ensure you have the policies, pricing and service that best fit your needs. Regardless of the policy you select or the FedNat company it falls under, you will receive fair, fast and personal service. Every time.
FedNat Insurance Company underwrites homeowners multi-peril ("homeowners"), federal flood and various other lines of insurance in Florida. FedNat also underwrites homeowners and dwelling fire policies in Alabama, Louisiana, South Carolina, Mississippi and Texas through its partnership with SageSure Insurance Managers. FedNat affiliated companies are licensed and have the facilities to market and underwrite other insurance carriers' lines of business, as well as to process and adjust claims for third-party insurance carriers.
Monarch National is a wholly owned Florida Property Insurance company managed by the FedNat team of insurance experts. We are committed to providing fair pricing, exceptional customer service; and fast, personalized claims handling. Florida homeowners can benefit from our HO-3 and HO-6 Multi-Peril Insurance solutions.
Our third wholly owned insurance carrier, Maison Insurance Company, was formed in 2012. Maison no longer has a Financial Stability Rating from Demotech and is in runoff with no new or renewal business being offered. Existing policyholders should work with their agent on securing new insurance coverage elsewhere immediately.
---
More Coverage, Better Protection. With Reinsurance.
FedNat Insurance Company, Maison Insurance Company, and Monarch National Insurance Company
FedNat Holding Company "FNHC" owns three insurance companies which include: FedNat Insurance Company ("FNIC," NAIC #10790), Maison Insurance Company ("MIC," NAIC #14568) and, Monarch National Insurance Company ("MNIC," NAIC #15715) and purchases a combined reinsurance program to protect all three companies from catastrophic events including hurricanes. All three insurance carriers are "admitted" companies and licensed to write homeowners insurance in all or some of the states of Florida, Louisiana, Texas, South Carolina, Alabama, Georgia, and Mississippi.
Reinsurance is used to mitigate the exposure to losses, manage capacity and protect capital resources. The Company reinsures (cedes) a portion of written premiums on an excess of loss or a quota-share basis in order to limit the Company's loss exposure. The Company is selective in choosing reinsurers and considers numerous factors, the most important of which is the financial stability of the reinsurer or capital specifically pledged to uphold the contract, its history of responding to claims and its overall reputation.
---
CONFIDENCE WITH EXCEPTIONAL RATINGS.
All three companies are accredited by the BBB (Better Business Bureau) and have received an A+ rating.